Bernard Racing Ltd - a company that's been on-track for over 40 years
Bernard Racing Limited began back in 2000 when Brian Bernard had an idea to consolidate the racing efforts of individually sponsored riders into one cohesive team.  Brian loves motorcycles and racing, so it made sense to do it everyday.

The idea was to pool resources and present a greater image of professionalism for both the riders and sponsors, and to bring the presentation of NZ road racing up to International standards. It was believed that by having the first professionally presented team in NZ, others would follow suit and start to improve their team presentation, thus improving the professionalism of the sport. Brian and a few close friends hand built a large team trailer, painted and stickered up six matching race bikes and used the increased buying power and greater exposure for sponsors to reduce costs for team riders and sponsors alike.  He was onto something and as the team flourished so did the workshop he had been running from home for several years.  This also led to requests for his coaching experience as he was well known for his riding talent gained during his 23 year career as a racer himself.
bernard racing performance motorsport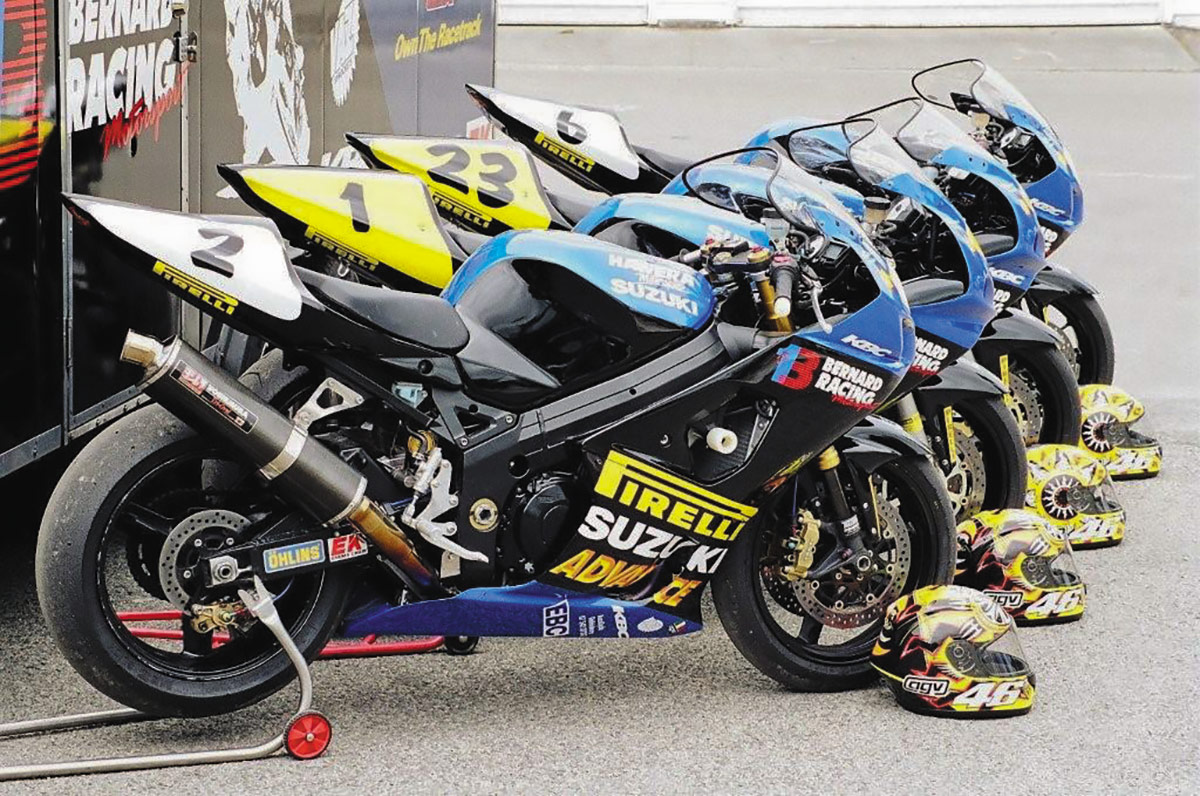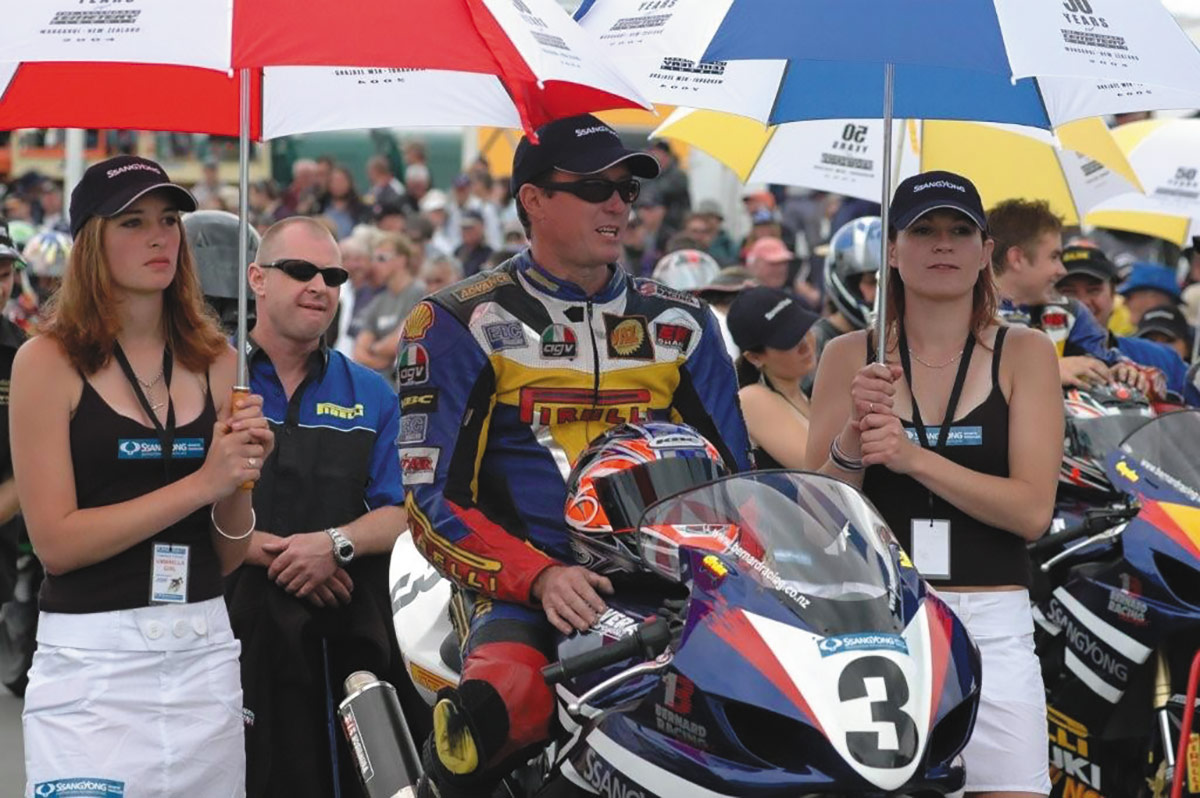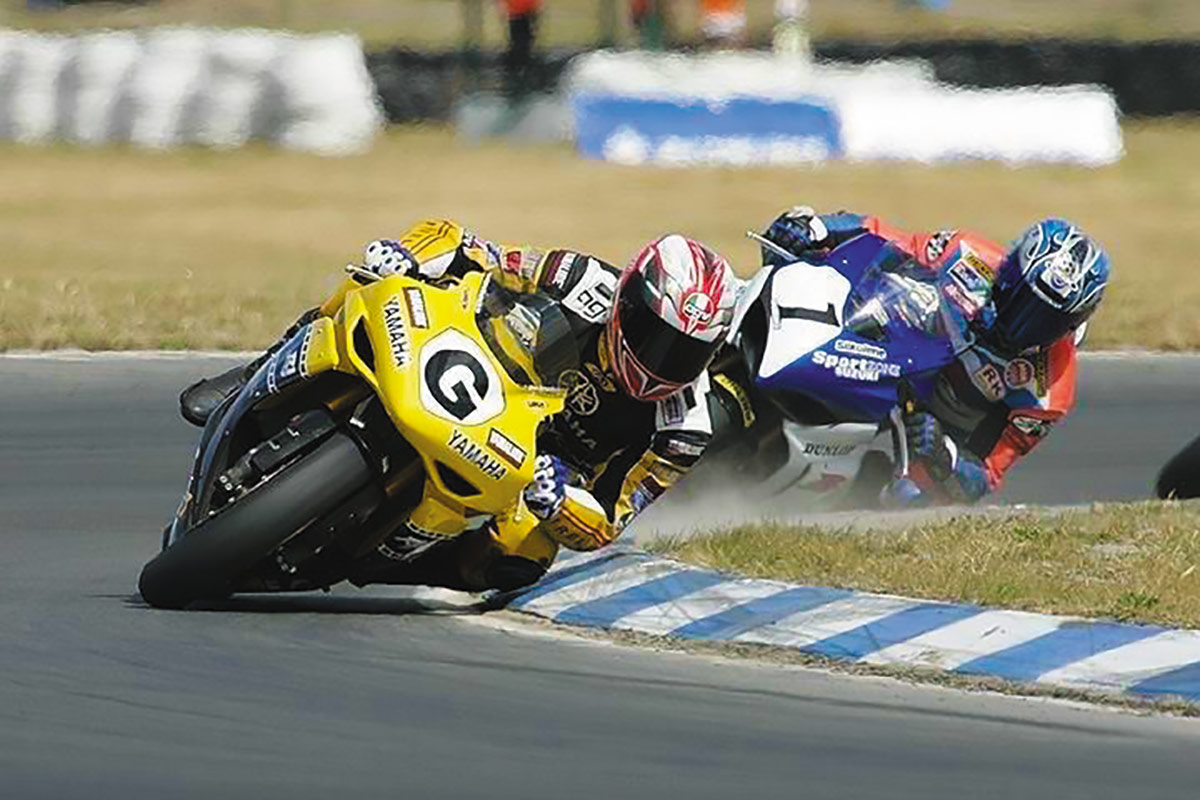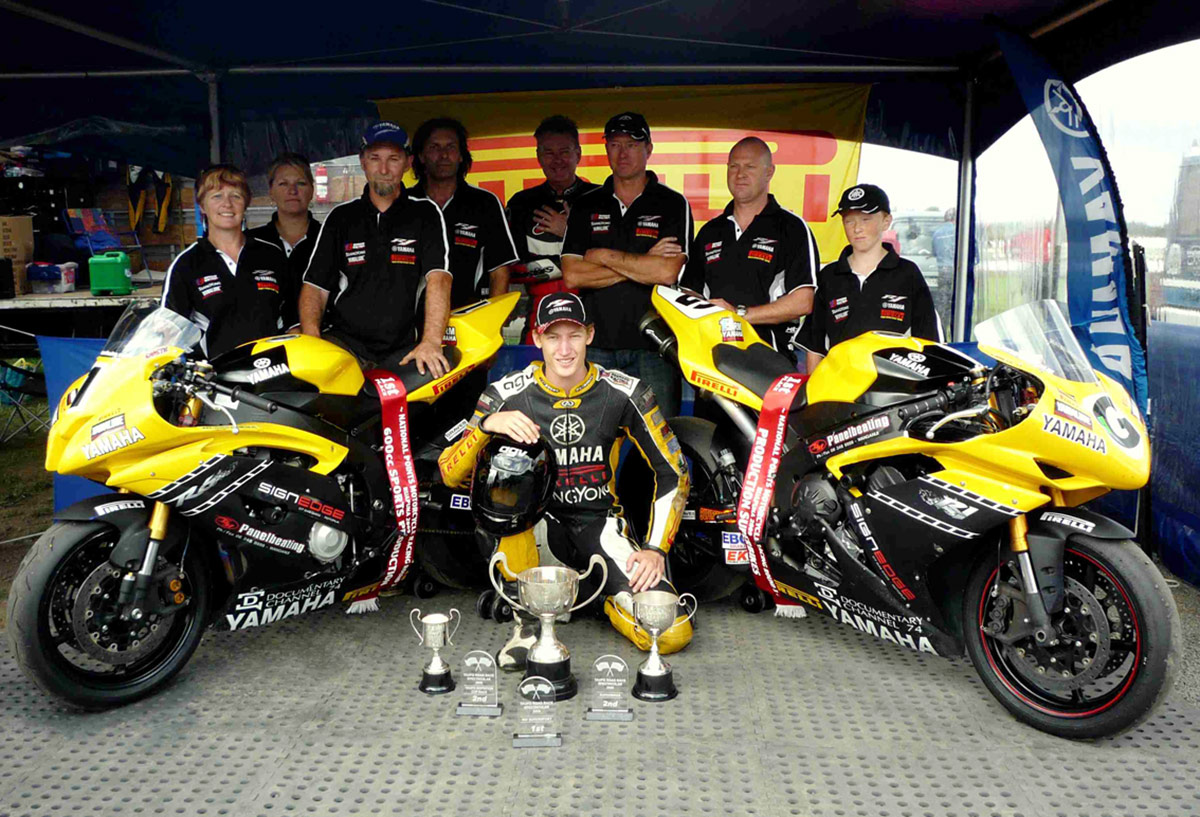 He had plenty of knowledge to share and had experience coaching for Willow Springs Motorcycle Club (WSMC) in the United States and had a personal training session with the infamous Keith Code.  When he was asked to be head coach for the NZ Suzuki Series, offering instruction to anyone who wanted it at the lunch breaks during events, he graciously accepted. He was then asked to be the head coach for the Motorcycling New Zealand (MNZ) High Performance Programme, so he obtained both his MNZ Coaching certification and Coaching NZ certification and got to work. While running his business and race team, he was also asked to manage the New Zealand team for the Oceania Challenge at MotoGP in Phillip Island Australia, which he did for the next five years until the programme came to an end.

Since then he has implemented many changes to improve his workshop and coaching events. Trying various formats with NZ riders over the years has given him the unique perspective of what works well and what doesn't.

He eventually realised that for NZ riders to improve they needed something fresh and challenging, so the natural progression was to bring International riders to NZ shores.  He believed this could further increase the professionalism of the sport by raising the level of competition for riders and spectators. He was very fortunate to have built quality friendships and made many contacts while Managing the NZ team in Australia and soon Scott Charlton and Chris Seaton were riding for his Team here in NZ.

Since then he has had the pleasure of bringing talented riders like the Sadowski brothers, David Jr. and Matt from the USA and Damian Cudlin and Gareth Jones, also from Australia and Andrew Nelson from Canada. The talent, professionalism and dynamic personalities of the team riders over the years has brought about many race wins, lap records, laughs, unique experiences and lifelong friendships.